« Shows & Personalities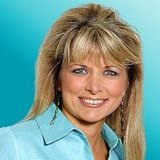 Kim Komando Show
On Air:

Saturdays, 9am - Noon; Sundays, Noon - 3pm
About the Show

Kim Komando is "America's Digital Goddess."

Kim's weekly call-in talk radio show is heard (via her own national radio network called WestStar) on over 450 stations. In addition, she does a Digital Minute radio feature five days a week has written nine books about life in the digital age sends out 5 million e-mail newsletters weekly and authors a widely syndicated newspaper column, which also runs in USA Today.com. She does all of this, while raising a son and operating a growing media empire, with her husband and associate, Barry Young.

A pioneer in marketing and training for home computers, Kim has evolved into a national digital guru. "It's not about techies and computer-troubleshooting anymore," she says. "It's now about a lifestyle - the lifestyle of a digital age."

Among Kim's pursuits has been a healthy balance of work and motherhood. In 2000, her son, Ian, was born. Until he was 4, he attended pre-school classes at the office with a state certified teacher. "Being a mother is the greatest thing I have ever done," says Kim, reflecting on her years of success. "It is better than anything I have done in business. Ian and I are very, very close. We spend a lot of time together. I had to figure out how to be a stay-at-home mom, and still be at work."

Meanwhile, Kim and Barry are focusing on their growing business and their growing son.

"I know this stuff I just do," says Kim. "I have worked in computers all my life. I got my degree in computer information systems, and when I was in school, I learned to think like a computer. They would say, 'If you do A and B, then C will happen,' and you can figure it out from there. You learn to think in a linear way, and I do that in my real life. So, it just all makes sense to me."