Exclusive Coverage of the Republican National Convention
Brought to you by Duell Financial Services
Jerry Bader live from Tampa

August 27th through 30th
Bringing you an exclusive local angle on the Republican National Convention in Tampa.
Jerry Bader goes to work for you all convention long to provide:
THE CANDIDATE
Declared 2012 Republican Presidential Candidate
Former Governor of Massachusetts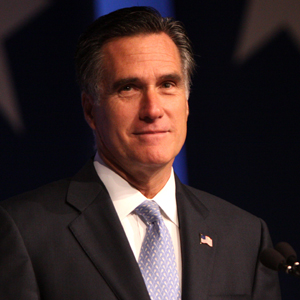 Mitt Romney
John McCain's defeat to Barack Obama in the 2008 presidential election signaled the reemergence of the former Massachusetts Governor as a serious contender, and clear favorite, for the 2012 Republican presidential nomination.
The Harvard man has been comfortably leading almost every poll since then. He was knocked off his perch for about two months by Texas Governor, Rick Perry, during the summer of 2011. However, he has since recovered and has once again returned to his seat at the top of the leader board. And unless Perry, Cain, Huntsman, Bachmann and company can pull something out of their collective hats, the liberal turned conservative turned moderate former venture capitalist may just walk through the primaries. While his ideology and personal beliefs may be subject to debate, his knack for business is beyond question – and his across the board appeal makes him a dangerous opponent for President Obama.
For Mitt Romney's complete profile, official website and positions on the issues visit: mittromney.com/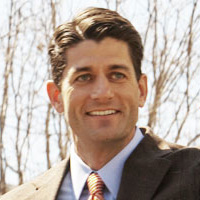 Paul Ryan
U.S. Rep. Paul Ryan is in his seventh term in Congress representing Wisconsin's First Congressional District. He is Chairman of the House Budget Committee, where he has worked tirelessly leading the effort to rein in federal spending and increase accountability to taxpayers. He also serves on the House Ways and Means Committee, where he has focused on simplifying the tax code and making health care more affordable and accessible.