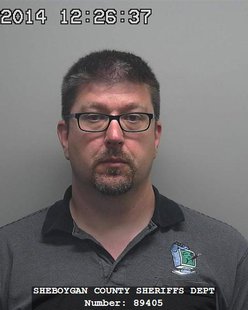 SHEBOYGAN, WI (WHBL) - A Sheboygan man faces sexual assault charges for his alleged actions involving his teenage niece.
According to the criminal complaint, the 14 year old accuses 42 year old Cory Anderson of inappropriately touching her during two incidents at his residence on Columbus Avenue last month. The first occurred when she was invited to the residence by a cousin, but ended up alone with Anderson, watching an adult movie and he allegedly began touching her in her private areas. The second occurred when she was over for a sleepover and, again, Anderson allegedly touched her in her private areas and exposed himself.
Anderson faces up to 40 years in prison for each felony charge.