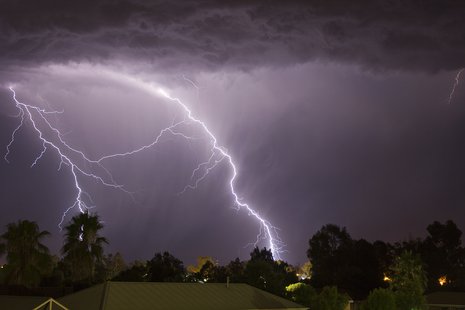 SHEBOYGAN, WI (WHBL) - The area's first round of strong and severe storms for 2014 brought with it heavy rains, high winds, and small hail.
The worst of the storms hit along far southern Manitowoc County. Media reports indicate trees were blown down in Kiel, causing some power outages to several hundred. Also, high winds caused damage to several buildings in the Cleveland area, including minor damage to the roof. The National Weather Service office in Sullivan said other areas saw hail, ranging in diameter from a quarter-inch to one inch.
The biggest threat Sunday will be the possibility of flooding. The entire area is under a Flood Warning through early Monday morning. Saturday's storms brought rainfall totals ranging from one inch to over two inches. With another inch-plus possible, people are advised to watch out for rising waters along waterways, fields and roadways most prone to flooding.