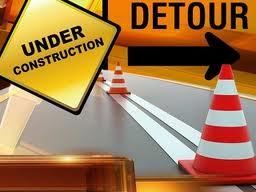 PLYMOUTH, WI (WHBL) - Road work on Highway 23 around Plymouth will be completed in 15 days. The Wisconsin DOT said all construction projects on the highway at the intersections with County O, County E, Pleasant View Road, and County M will be done on November 15. Some intersections have been open at times, but ongoing pavement work will keep all of them from opening for a few more weeks.
Work has been done the past months to eliminate any crossing of the highway on these side roads, plus any left turns onto the highway. It is intended to reduce the number of right angle crashes in these areas.
Motorists who wish to turn left onto Highway 23 must either use the Highway 57, 67 or County C on ramps, or use the new j-turns around the County M intersection.