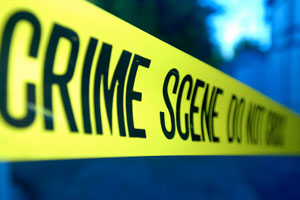 AMHERST, WI (WTAQ) - The owner of a Western store in central Wisconsin says he's being wrongly-targeted as a suspect in a 1992 double murder in nearby Waupaca County.
Laine Shields told reporters Wednesday that investigators searched his B-Bar-10 Western Store at Amherst for almost 12 hours on Tuesday, and again last March -- and they found no evidence either time.
He said he consented to the searches because has nothing to hide.
The state Justice Department refuses comment. The 69-year-old Shields said one of his former employees, Glendon Gouker, implicated him in the murders of Tanna Togstad and Timothy Mumbrue at their farmhouse near Weyauwega.
Shields said he figured that Gouker brought up his name while seeking a plea deal in Oklahoma, so he could escape the death penalty.
Gouker is serving four life sentences in Oklahoma for murder, rape, kidnapping, sodomy, and other charges. More recently, Gouker was convicted for a 1990 rape of a woman at a park in Iola in Waupaca County.
At the time, authorities said Gouker was a person of interest in the farmhouse murders -- but he was never arrested for those. Shields said he hasn't seen Gouker in two decades, and has no connection to any of the crime victims.