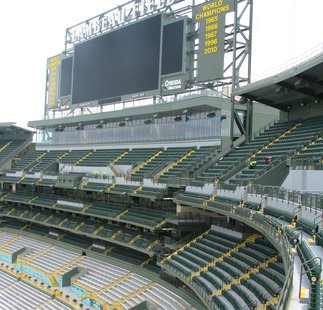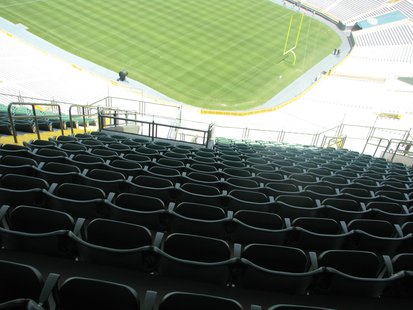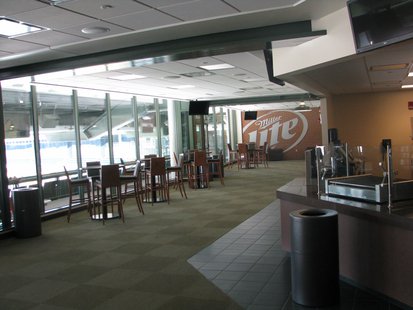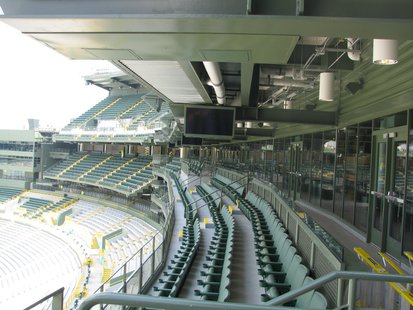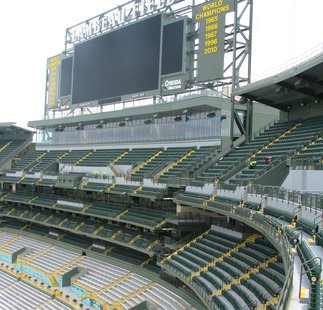 GREEN BAY, WI (WTAQ) - Construction workers are putting the final touches on the Lambeau Field south end zone expansion that adds 7,000 seats to the historic stadium.
Terry Lee of WHBL's sister station in Green Bay got a special look at the expansion Monday.
Crews are expected to finish up work this week on the new addition that involves nine levels of new viewing areas, suites, seats, restrooms and concession areas.
A sellout Packers home game will now be attended by roughly 80,000 people, 4th highest for capacity in the NFL.
There are more than 270 new urinals and stalls for family, women and men's restrooms throughout the expansion. There are 30 new concession areas, 20 of which are fixed structures while the remaining ten will be portable.
Watch for video reports the rest of this week, starting Tuesday featuring sections of the expansion.
Tuesday: The 400 Level which features the Miller Lite Party Lounge and Deck, as well as a group seating area for games.
Wednesday: The 500 Level features the Terrace Suites
Thursday: The 600 & 700 Levels feature general seating, viewing platforms, along with concession areas and restrooms.
Friday: The 800 and 900 Levels features the Champions Club along with the South End Zone Viewing Deck area, which is the highest point in Green Bay.