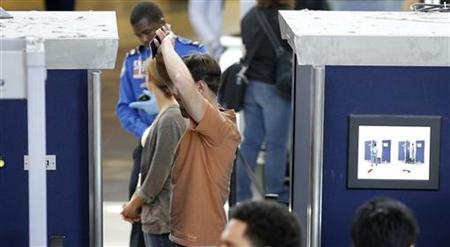 WASHINGTON, D.C. (WSAU) - The controversial airport body scanners that produce a naked image of travelers are going away.
The Transportation Security Administration confirms the machines will be removed by June.
The TSA uses two types of scanners now. One generates an image showing where agents should look for objects on the traveler's body. Those scanners will continue serving security crews. The controversial scanner uses X-rays, and shows metal objects on a person's body, but shows every other detail, too.
Congress has mandated that those scanners be changed or removed. The Rapiscan company makes them, and has not been able to come up with a software fix to make the scanners comply with the Congressional mandate.