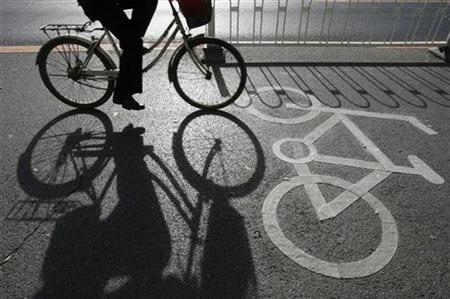 MADISON, WI (WTAQ) - Wisconsin is no longer one of the Top 5 friendliest states for bicycles.
But it's still the 6th-best in the nation, according to an annual ranking Tuesday from the League of American Bicyclists.
The Badger State was 3rd-best a year ago, and 2nd-best in 2010.
The League's report noted that Wisconsin spends a low amount of its federal transportation funds on bicycle projects and accommodations – not even 1.2 percent. The national average is about 1.75 percent.
The League recommended the state set up funding criteria to encourage things like safe bike trails. It said that Wisconsin's bicycle ridership, while good, "must continue to increase."
The Bicycle Federation of Wisconsin said other states are increasing their funding on cycling, while the Badger State cut $3 million in state cycling funds in the current two-year budget passed by Republicans in 2011.
The state DOT issued a statement touting its Number 6 national ranking. It did not mention the funding issue. But DOT bicycle and pedestrian coordinator Jill Mrotek Glenzinski did mention recent state laws which improve safety – like allowing signal turns with either hand, and using red-rear-lights instead of reflectors.
Also, she said the state is implementing one of the nation's first "complete street" laws, which require bike and walking accommodations in road-building projects.