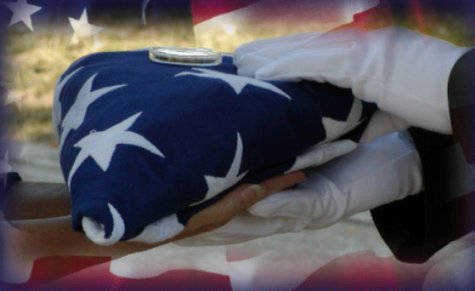 ORFORDVILLE, Wis (WSAU) Hundreds of friends, family and residents of Orfordville lines the streets yesterday morning to watch a procession of vehicles escorting the family of 21 year old Corporal Benjamin H. Neal. A chartered plane landed just after 9 a.m., then Neal's flag-covered casket was carried to a waiting vehicle in a simple ceremony.
He had been killed in Afghanistan April 25th when enemy forces attacked his unit.
The processions from the airport to Orfordville included dozens of motorcycles ridden by the Patriot Guard Riders. People were standing in intersections, in driveways, on sidewalks and just on the side of the road along the 18-mile route. Public visitation will be held Monday afternoon with Corporal Neal's funeral Tuesday morning.