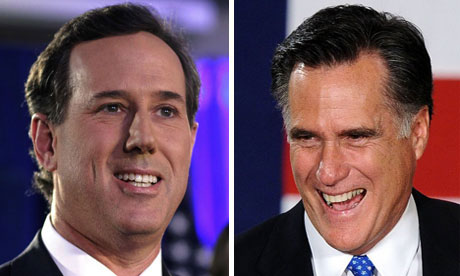 MILWAUKEE (WTAQ) - Wisconsin Republican voters are apparently getting behind Mitt Romney as the state's presidential primary gets closer.
The former Massachusetts governor leads Rick Santorum 46-33 percent in a Rasmussen phone survey of 1,000 likely GOP voters in Wisconsin. Ron Paul got 8 percent of the support, and Newt Gingrich 7 percent.
Santorum, a former U.S. senator from Pennsylvania, had led Wisconsin in recent polls. And pollster Scott Rasmussen told the Milwaukee Journal Sentinel that the new numbers are a little surprising.
He said there's a, "growing perception that Romney is going to be the nominee," and that he's the strongest GOP challenger to President Obama in November.
The Rasmussen poll was taken on Wednesday, the day after Romney won the primary in neighboring Illinois to build a 2-1 lead over Santorum in total delegates. Only 5 percent in the Rasmussen poll are undecided.
Thursday, House Republican Jim Sensenbrenner said he saw a lot of undecided people recently, noting that the public's focus on the White House race has taken a back seat to the Walker recall effort.
Santorum hopes to rally the troops this weekend with 5 appearances throughout eastern and southeast Wisconsin. Romney and Gingrich are also planning Badger State visits.