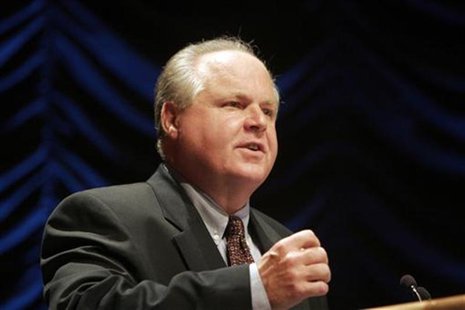 UNDATED (WKZO) -- Have you supported a hate crime today? If not, the band "Detente" has made it easy by taking a listen to their new song "Kill Rush Limbaugh".
"Detente" who took offense to Rush Limbaugh calling Georgetown law student Sandra Fluke a "slut" has produced a song that calls for the slaying of the radio mogul. The video, clearly geared at starting controversy, has yet to be taken down by YouTube who has in the past censored many videos for offensive material. Just recently, YouTube removed a video of a high school student voicing opposition to homosexuality citing Bible quotations for justification. It appears, however, YouTube has not yet been made aware or offended by the content of the "Kill Rush" track.
Unfortunately, the lyrics of the song are too hard for event he trained ear to understand, but the repetitive chant of "kill, kill, kill" is a reoccurring line in the chorus. You can hear the song here, but be warned of its PG-13 nature.
What do you think? Offensive? Not offensive? Let us know on our facebook wall.