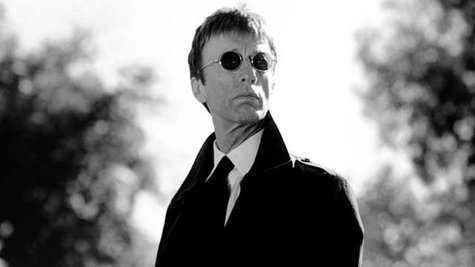 A holographic video produced to accompany "Don't Cry Alone," a new song from Robin Gibb 's upcoming debut classical album, The Titanic Requiem , has been posted on the Bee Gees singer's official website . The clip offers fans a preview of the 3-D projections that will be featured during the concert premiere of The Titanic Requiem , scheduled to take place April 10 at Central Hall in the Westminster section of London.
"Don't Cry Alone" is the only song Gibb sings on the album, which he composed along with his son, Robin John "RJ" Gibb , in commemoration of the 100th anniversary of the sinking of The Titanic . The video shows the ghostly female image swimming around the apparent wreckage of luxury liner.
The Titanic Requiem will be released on April 3.
Copyright 2012 ABC News Radio