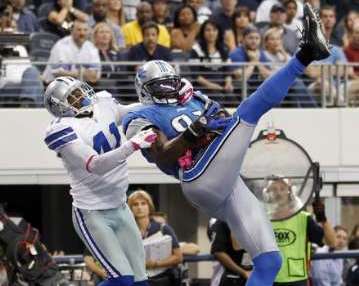 DETROIT (WKZO) It's official. The Lions signed Calvin Johnson to one gigantic deal to retain one of the league's top receivers. Johnson now becomes the highest paid receive in the National Football League following the announcement that terms had been reached on a massive $132 million-dollar deal over the next 8 seasons.
The Lions had announced that extending Johnson's contract past the final year was a major priority this off-season. The deal reportedly featured $60 million in guarenteed money and makes Johnson the highest paid player in the league that isn't a Quarterback.
A press conference is planned for 1pm to make the announcement.