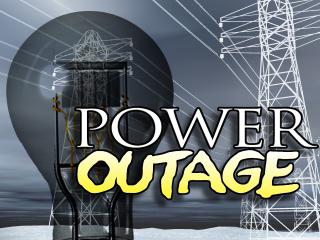 KALAMAZOO (WKZO) It seems the biggest threat to utility lines in Kalamazoo County this weekend was wayward cars.
There was a power outage in eastern Oshtemo Township late Sunday night affecting about 15-hundred Consumers energy customers, when a car reportedly went out of control and struck a utility pole on N. Drake. Power was restored earlier this morning. No word on the condition of the driver.
Slick roads are being blamed for causing a one car crash that shut down Sprinkle Road in southern Portage late yesterday afternoon. Portage Police say a driver went out of control of his 2005 Audi and sheared off a utility pole, which then fell into the roadway. The driver was not injured but his car is a mess. Traffic was diverted through the residential neighborhood while utility crews removed the pole. It only held a street light and no other utilities were affected.