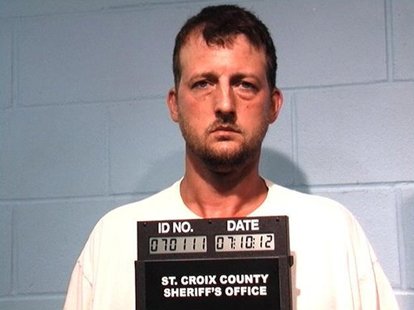 RIVER FALLS, WI (WTAQ) - Hundreds of friends and relatives from throughout the country attended a memorial service Tuesday night for the three sisters who were murdered in River Falls last week.
Flint Watt, an uncle to the girls' mother, said the service would bring, "a little bit of closure" to the family. But authorities still have the girls' bodies, and the family plans a private service sometime in the future.
34-year-old Aaron Schaffhausen is charged with cutting the throats of his young daughter Amara, Sophie, and Cecilia. That was after his ex-wife gave him permission to see the children privately last Tuesday.
Watt told reporters that the outpouring of support for the family has been unbelievable. He said about $50,000 have been donated – and it would be a tremendous help. Watt said the girls' mother Jessica has been talking to people and trying to get help, but she's coping, "amazingly well so far."
Watt also said the family is trying hard not to have feelings about Aaron Schaffhausen one way or the other. As he put it, "We're confident in the judicial process."
Aaron is due back in St. Croix County Circuit Court next Tuesday, when a judge will decide if there's enough evidence to order a trial.