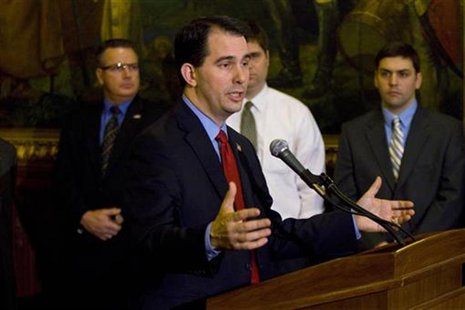 MADISON, WI (WTAQ) - Governor Scott Walker says he wants to let Wisconsin's specialty meat plants sell their products in other states for the first time.
Thursday, the Republican Walker asked the state Agriculture Department to draft rule changes that eventually will have to be approved by the Legislature.
Federal officials would also have to give their blessing.
Right now, the only Wisconsin meats that can be sold across state lines are from plants inspected by the USDA. The new rules would also allow meats from state-inspected plants to be sold outside the Badger State.
Ag officials say there's no difference in the safety standards required by both state and federal inspectors. Wisconsin has about 275 state-inspected meat facilities, and 145 that are inspected by the U.S. Ag Department.