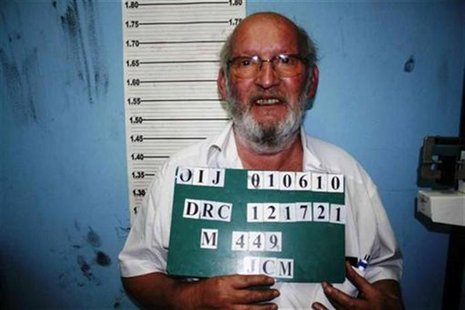 By Francois Revilla
MARSEILLE, France (Reuters) - A police document showing that the boss of French breast implant maker PIP admitted to willfully lying about their poor quality, and said women filing complaints were just seeking money, sparked a furious response in France on Friday.
The document, leaked in the French media and obtained by Reuters, records flippant comments by Jean-Claude Mas, the founder and chief executive of Poly Implant Prothese, whose rupture-prone implants have sparked a worldwide health scare.
"I knew the gel was not standard but I did it consciously because the PIP gel was cheaper. This formula is perfect, it is better than the one used to make standard gel," Mas is quoted as saying in a transcript of an interview with police in late 2010.
Asked about women filing complaints about their PIP implants, Mas said: "These are fragile people or people who are doing it for money."
Lawyers for some of those women slammed the remarks, and Mas's own lawyer, Yves Haddad, said they were "clumsy," but were not of a criminal nature.
"Jean-Claude Mas is showing complete cynicism with regard to the victims," said lawyer Laurent Gaudon, whose clients accuse PIP and surgeons who used the firm's implants of fraud.
A member of an association of women fitted with PIP breast implants wrote on an online forum that she was disgusted by the remarks from Mas, who she called an egomaniac.
More than 2,000 women in France have filed complaints against Mas, whose firm supplied implants made from non-approved home-made silicone to some 300,000 women around the world before French health inspectors pulled the prostheses off the market in March 2010, sending PIP into bankruptcy.
No charges have been filed in the case but a court in the southern city of Marseille is likely to announce fraud charges this year, legal sources have told Reuters. An involuntary homicide investigation was recently opened after the 2010 death of a French woman from cancer who had PIP implants.
The scandal ballooned after the French government issued a warning in December and said it would pay for all women in France fitted with the implants to have them removed.
The government has stressed that there is no proven link to cancer, and nobody is known to have died from complications from them, but surgeons say the PIP implants, made using non-medical components supplied from a German chemicals manufacturer, are more prone to deformations and splitting than standard ones.
Mas, who is at home in southern France, issued a statement on Thursday saying he would not speak to the media about any aspect of the case. PIP's premises near the port town of Toulon are shut.
Philippe Courtois, another lawyer who represents a group of 1,300 PIP implant carriers, said Mas was treating all the victims with disdain and had "not an ounce of humanity."
"It's shameful to say he will not express himself out of respect for the victims when he said such things, and he was talkative with the police admitting the facts easily."