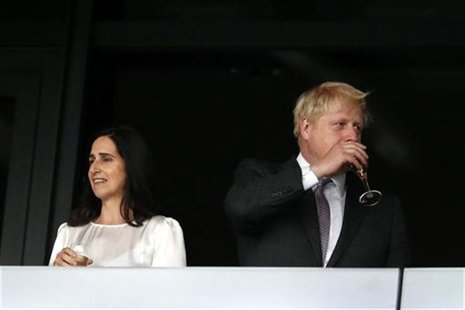 LONDON (Reuters) - After weeks urging London's commuters and visitors to "get ahead of the Games" to avoid potential problems with the capital's ageing and always busy transport network during the Olympics, London mayor Boris Johnson has fallen silent.
In place of Johnson's booming, upper-class accent, travelers heard a milder message thanking people for avoiding the busiest underground and train stations at peak times and exhorting them to enjoy all London has to offer.
Businesses have started grumbling that the warnings about transport chaos were possibly too effective, with fewer Londoners and non-Olympic seasonal visitors in evidence in some shopping districts, theatres and hotels.
A spokeswoman for Tube operator Transport for London said the change in the messages had always been planned, "once we were through the first major test on Monday."
(Reporting by David Milliken and Sara Ledwith; Editing by Sonya Hepinstall)