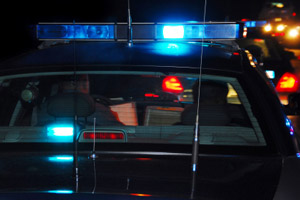 MADISON, WI (WTAQ) - Here a memo to criminals. If you rob somebody, make sure you don't drop your cell phone when you run away.
Madison Police said a 33-year-old man made that mistake last Friday, when he ran off with a donation canister held by a 79-year-old Knights of Columbus volunteer.
It happened at the entrance to a Madison grocery store, where the volunteer was handing out Tootsie Rolls to those putting money in his canister.
Police quoted the thief as saying he had nothing to give. The volunteer handed him a Tootsie Roll anyway, while the thief grabbed the money can and ran off.
The suspect's cell phone fell to the ground, and the volunteer gave it to police. It had the man's name and photo – and police used the store's surveillance video for additional evidence.
Officials quoted the thief as saying he spent the K-C's donations on drugs.