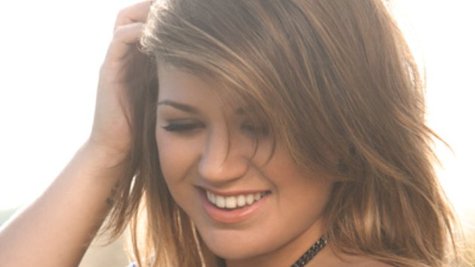 Kelly Clarkson 's new country version of "Mr. Know It All" is gaining steam at country radio, but the pop star is no stranger to the country charts. She scored a big hit with Reba on a duet version of her song "Because of You" in 2007 and struck chart gold again with Jason Aldean last year with "Don't You Wanna Stay."
Kelly is thankful the country audience has been so welcoming of her on past projects, and she says, "At this point in my career, it just felt natural to release a different version of 'Mr. Know It All' to country radio."
Kelly's love for country music started while growing up in Texas, and she carried that love with her when she got her big break.
"When I was on the first season of American Idol , I begged them to do a country week but they didn't do that until the second season," Kelly explains. "I really wanted to sing Reba's 'Why Haven't I Heard from You.'"
Kelly adds that sassy female vocalists like Reba, Miranda Lambert , Dolly Parton and Loretta Lynn really inspire her as an artist. The original version of "Mr. Know It All" is included on Kelly's current album, Stronger.
Copyright 2012 ABC News Radio