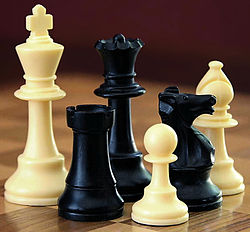 CHICAGO (WTAQ) - An 11-year-old Kenosha girl has become the youngest national chess champion in the 18-and-under category.
Anupama Rejendra beat out several older and higher-rated contestants to win the crown at the All-Girls National Championships over the weekend in Chicago.
The Kasparov Chess Foundation sponsors the event – and the head of that group, Michael Khodarkovsky, called it a big accomplishment for Anupama. She could have competed in the 12 and younger category – but she decided to match wits with older players.
Anupama will represent the U.S. and the World Youth Championships for chess this fall in Slovenia.