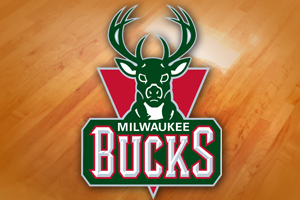 INDIANAPOLIS, WI (WSAU) The Milwaukee Bucks' playoff hopes get dimmer by the day – but they still have a sliver of hope as they play the Pacers tonight in Indianapolis. The Bucks have five regular season games left, and they're two-and-a-half behind Philadelphia for the final post-season slot in the East. The Pacers have won six straight. The Bucks have lost two in a row – including a six-point home loss to Indiana last Saturday and a nine-point loss at Washington last night.
If the Bucks can manage to beat the Pacers, they'll be two games back from a playoff spot – and they can gain one of those games by winning at home over Philadelphia next week. Bucks' coach Scott Skiles says every game is a must-win from here on out.
He said they picked up the wrong time to have a bad game last night in their loss to the slumping Wizards. Danny Granger has the hot hand for Indiana at the moment. He has averaged 22-and-a-half points a game this month, while shooting 51-percent from three-point range. Monta Ellis scored 31 for Milwaukee last night, but the Pacers have held him to about 17 points in the last five games he has played against them – all losses for his team.