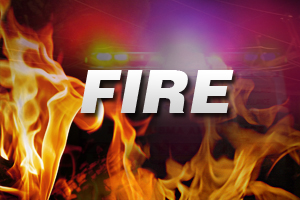 MADISON, WI (WTAQ) - The weekend rains have greatly reduced the risk of wildfires in Wisconsin.
The DNR says none of the state's 72 counties have a high fire danger Monday. About the southeast half of the Badger State has a moderate fire risk, while the danger is low in about the northwest half.
Still, high winds can spread any flames around. And all burning is still prohibited in far northwest Wisconsin, where fallen timber from last summer has posed a heavy fire risk.
But other places are easing up their restrictions for now.
The burning of piles is still banned in the northwest, but most places are allowing campfires once again. You wouldn't want to camp near Lake Superior – where there's snow Monday. Ashland had 3 inches by mid-morning. Bayfield had 2 inches, and Hawthorne in Douglas County had an-inch-and-a-half.
Much of Wisconsin had more high winds. Gusts hit 49 miles an hour at mid-morning at Kenosha and Darboy near Appleton. Milwaukee and Monroe had gusts of 46.
The precipitation is expected to clear out Monday night. Cool weather is predicted for most of the week – along with chances for more rain except for Tuesday, when it's supposed to be dry.