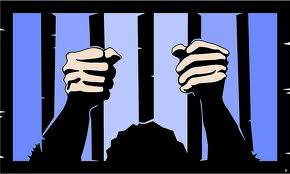 PORTAGE, MI (WKZO) - One of the suspects in a botched robbery in Portage back in June has been tracked down and arrested in Monroe, Louisiana. Portage Police say Nathan Hoard and another man forced their way into the apartment of a 57-year-old man on Meredith Ave. and tied him up with bed sheets and then demanded he hand over the ten-thousand dollars they knew he had.
When the man refused to comply, they spent the next 30-minutes ransacking the apartment looking for the money. They did not find it. The victim had shown the money to another man earlier in the day and police say it was that man who tipped off Hoard and his alleged accomplice, Courtney Wadley who remains at large.
Extradition hearings will be required to bring Hoard back to Michigan to face the charges.