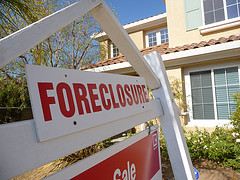 MILWAUKEE, WI (WTAQ) - The numbers of new home foreclosure cases in southeast Wisconsin dropped by 30% from a year ago.

According to the Journal Sentinel, there were 866 new court filings in September in Milwaukee, Waukesha, Racine, Kenosha, Walworth, Washington, and Ozaukee counties. That's down from over 1,200 in September of 2010.

For the year as a whole, foreclosure cases in the state's most populated region fell by over 15% through the first nine months.

Milwaukee County had the biggest year-to-year decline – 26-percent.