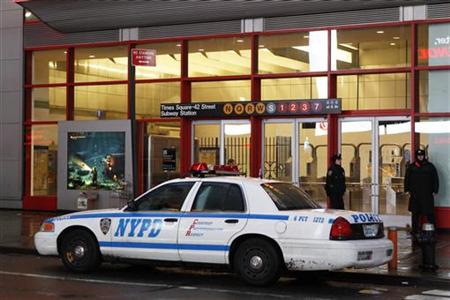 NEW YORK (Reuters) - Eighty-nine percent of New Yorkers approve of how police handle the threat of terrorism, reaffirming Police Commissioner Ray Kelly as the most popular public official in the city, a poll said on Thursday.
The Quinnipiac University poll taken May 4-9 was likely influenced by the U.S. raid on May 2 that killed Osama bin Laden but was also in line with previous polls about the New York Police Department, said Maurice Carroll, director of the Quinnipiac University Polling Institute.
"Ray Kelly didn't kill bin Laden, but there is a spillover," Carroll said. "Polls reflect the headlines. Since 9/11 (the attacks of September 11, 2001), there have been a couple of incidents but nobody has been blown up."
By 89 percent to 8 percent, the 962 registered voters polled approved of the way the police are handling terrorism, up from 85 percent to 11 percent a year ago. The institute also asked the question in February 2006, when 75 percent approved of the department's handling of terrorism.
Kelly had been considered as a possible replacement for FBI Director Robert Mueller, whose 10-year term expires in September, although President Barack Obama on Thursday requested that Mueller be allowed to stay for two more years.
By 71 percent to 17 percent, voters approved of the job Kelly was doing, his highest rating ever.
"Ray Kelly is generally the most popular figure in town," Carroll said. "Their approval ratings are high now but if six months from now the cops shoot an unarmed man, the numbers will go down."
(Reporting by Daniel Trotta; editing by Greg McCune)