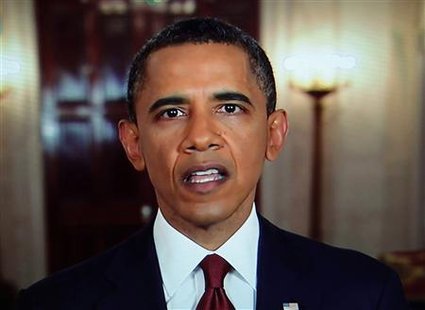 WASHINGTON D.C. (WTAQ) - Dead or alive.
That's how White House counterterrorism advisor John Brennan characterized the mission to go after Osama bin Laden.
The notorious and elusive al-Qaeda leader was killed by U.S. forces at a private compound in Pakistan Sunday.
Brennan said U.S. forces were prepared for resistance and for the possibility of a relatively peaceful capture. As it turned out, bin Laden fired at U.S. forces and was killed.
Meantime, Brennan said a woman who tried to shield bin Laden was apparently his wife. It's unclear whether she acted voluntarily or was forced to be a shield for bin Laden.

Brennan said it was inconceivable that bin Laden did not have some sort of support system within Pakistan. He said the U.S. acted alone and did not inform Pakistan beforehand.
Pakistan is a U.S. ally and a major recipient of American aid. Questions have been raised about Pakistan's commitment to the fight against terrorism.

Osama Bin Laden was the mastermind of the 9-11 terrorist attacks.
Brennan described the scene in the White House situation room as extremely tense on Sunday as the President and high-level officials awaited word about the outcome of the mission. Brennan said minutes passed like days.

Meantime, Brennan sidestepped questions about whether photos of the dead bin Laden will be released. He said the issue is being assessed.
Brennan stressed that the U.S. will do everything possible to head-off speculation that bin Laden was not killed. Brennan confirmed that bin Laden was buried at sea, in strict compliance with Islamic practices. He declined to say where the burial occurred.

Brennan said the bin Laden strike is a strategic blow to al-Qaeda but probably not the end of the terror network. He stressed that the U.S. is on alert for possible retaliatory actions as al-Qaeda and its sympathizers ponder possible moves to avenge bin Laden's death.