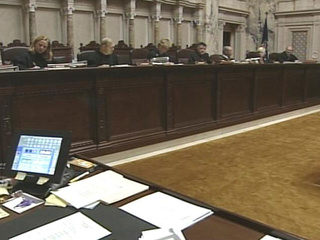 MADISON, Wis. (WSAU) – The state Supreme Court has overturned a judge's ruling that blocked a bill limiting collective bargaining from taking effect.
Dane County Judge Maryann Sumi ruled that lawmakers violated the state's Open Meetings law when they passed the bill with less than two hours notice on March 9th.
The measure require public employees pay more toward their pension and health care costs.
But the high court ruled 4-3 late Tuesday afternoon that the Open Meetings law did not apply to lawmakers. Justices voided Sumi's order.
The court's ruling fell along ideological lines – with conservatives Michael Gableman, Annette Ziegler, David Prosser and Pat Roggensack in the majority. Liberal Chief Justice Shirley Abrahamson and Justices Patrick Crooks and Ann Walsh Bradley concurred in part and dissented in part.