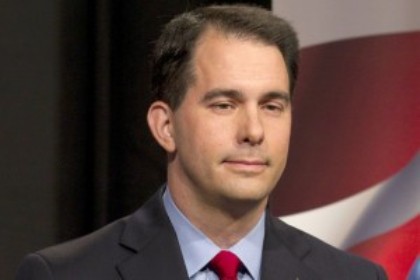 MADISON, WI (WTAQ) - Wisconsin added almost 13,000 private sector jobs in June – the most for any one-month period since September of 2003.
Governor Scott Walker announced the increase Thursday at a news conference in Milwaukee.
Governors of both parties traditionally announce jobless figures only when the news is good – otherwise, the task goes to their workforce development secretaries.
Despite a drop in government jobs, Walker said the Badger State still had a net increase of 9,500 jobs last month – accounting for more than half the new jobs created in the entire nation.
Walker also said 39,000 private sector jobs have been added since the start of the year – which puts him well on his way toward keeping his campaign promise to create a quarter-million private sector jobs by 2015.
Wisconsin's unemployment rate did rise two-tenths of a percent to 7.6%.
Walker's labor chief, Scott Baumbach, said it was due to more job seekers entering the workforce with optimism for finding something.
Wisconsin's jobless rate has stayed about 1.5 percent below the national rate of 9%+.
Meanwhile, more storm clouds might be brewing on the national labor front. The Labor Department said Thursday that applications for jobless benefits rose last week – which was seen as evidence of a weak job market and more layoffs.