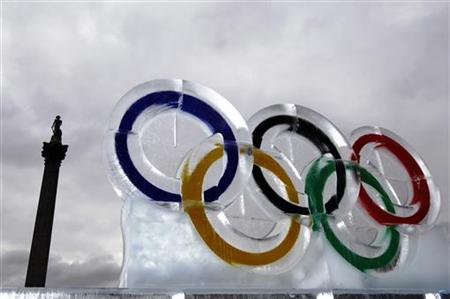 By Paul Radford
DURBAN, South Africa (Reuters) - Annecy, Munich and Pyeongchang, the three bidders for the right to host the 2018 Winter Olympics, went into the final countdown on Monday, making their last-ditch efforts to coax the votes of IOC members.
The International Olympic Committee (IOC) will decide on Wednesday at its annual session which of the three will claim the prize.
Most observers see Pyeongchang, the South Korean resort bidding for the third time, as favorite but closely pushed by Munich, the German city seeking to become the first to stage both a Summer and Winter Games.
The French alpine resort of Annecy is generally viewed as an outsider.
IOC president Jacques Rogge flew into the South African port of Durban on Monday to hold a meeting of his executive board before the full gathering of more than 100 IOC members for Wednesday's vote.
He was keeping diplomatic counsel, declining to discuss favorites or his own personal preferences.
All three candidates held media conferences in Durban on Monday.
Pyeongchang kept up the recent tradition of wheeling out top political figures to impress the IOC and South Korean president Lee Myung-bak was their figurehead.
Six years ago then British prime minister Tony Blair was widely credited with helping London win the 2012 Games and Russian leader Vladimir Putin undoubtedly charmed the IOC to award the 2014 Winter Olympics to the Black Sea city of Sochi two years later.
Brazil's then president Luiz Inacio Lula da Silva outshone President Barack Obama in winning the 2016 bid for Rio de Janeiro two years ago at the vote in Copenhagen where Obama's support for Chicago ended badly in a defeat in the first ballot.
ASIA HUB
President Lee pitched for Pyeongchang as the new winter sports hub of Asia, a venue which could be reached by one billion people living within a two-hour flight radius.
German chancellor Angela Merkel did not fly to South Africa but president Christian Wulff, the country's head of state is in the delegation team making its pitch on Wednesday.
Munich was relying on the considerable charm of former Olympic figure skating champion Katarina Witt, their bid chief, who told the media on Monday that sporting royalty in the form of "Kaiser" Franz Beckenbauer, the former soccer great, would join her on Tuesday.
Annecy had hinted that President Nicolas Sarkozy could come but by Monday it seemed fairly clear he would not be along to identify with a potentially losing bid.
French Prime Minister Francois Fillon will be doing the political honours instead for a bid which hopes its top Alpine winter sports resorts and spectacular mountain and lake scenery will persuade the IOC of its case.
Bid leader Charles Beigbeder told a news conference Annecy considered itself in with a chance. "It's a three-horse race. There is no underdog or outsider," he added.
(Editing by Justin Palmer)