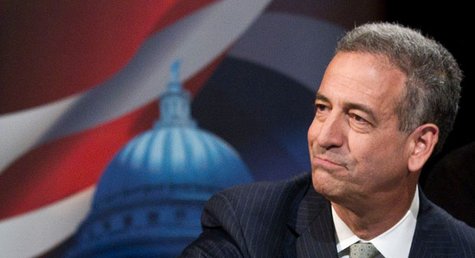 MILWAUKEE (WTAQ) - Former U.S. Senate Democrat Russ Feingold says he will not try to win his old job back next year.
He will also not run for governor if there's a recall election against Scott Walker.
In an e-mail to his supporters Friday morning, Feingold said it was a hard decision – but he said he'd rather spend his time on his current projects. Feingold said he's enjoying the life of a private citizen – and after 28 years in public office, he has spent the last eight months seeing things from a different perspective.
Feingold teaches full-time at the Marquette Law School in Milwaukee. He's also writing a book on the nation's response to the September 11th terrorist attacks. And he's building up a political committee he started called Progressives United.
Voters removed Feingold from his U.S. Senate seat last November after 18 years in that post. He also spent a decade in the Wisconsin Legislature.
Many observers said Feingold would have been the strong Democratic front-runner for the Senate seat to be given up by Herb Kohl next year.
His decision not to run comes two days after former Governor Tommy Thompson named two campaign chairs for a possible Republican Senate bid.
With Feingold out of the picture, the speculation is that Madison Congresswoman Tammy Baldwin is the front-runner for the Democratic Senate bid – along with La Crosse Congressman Ron Kind.