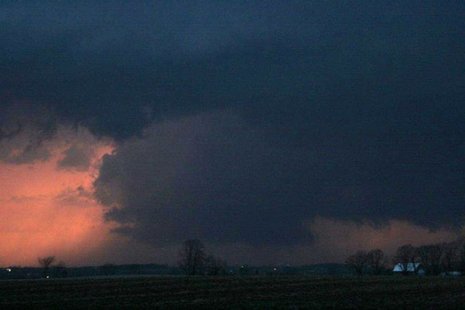 GREEN BAY, Wis. (WTAQ) - A statewide tornado drill will take place Thursday afternoon, five days after the real thing happened.
11 tornadoes hit Wisconsin on the eve of Tornado and Severe Weather Awareness Week.
The statewide drill is always the major activity of this week – and it gives schools, businesses, and other places a chance to test their evacuation procedures so they'll be ready when the real thing happens.
The National Weather Service will issue a mock tornado watch at 1 p.m. Mock warnings will follow in different parts of the state every 10 minutes until 1:50. That also gives communities a chance to test their warning sirens.
The one in the Waushara County town of Poy Sippi didn't sound just before a twister hit that community late Sunday. Repairs were expected to be completed Wednesday.
Outagamie County Emergency Management officials say they will perform a second tornado drill at 6:45 p.m. so that residents in the county can practice their home plans with their family.
The drill will be moved back to Friday if real severe weather hits Wisconsin Thursday, but it's not likely.
Forecasters expect a partly to mostly cloudy day with scattered light rain in the south Thursday morning. It's supposed to be cooler, with highs generally in the 40's.