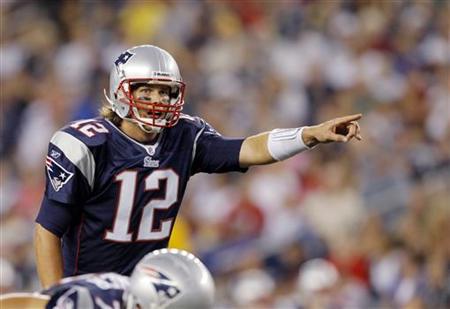 BOSTON (Reuters) - New England Patriots quarterback Tom Brady, who led his team to three NFL championships, was expected to report to Gillette Stadium on Thursday after an early-morning auto accident in Boston, the team said.
"Brady was in a car accident this morning," the team said in its official Twitter feed. "He was not hospitalized and is expected at Gillette Stadium today."
Brady is due to start in the Patriots' season opener against the Cincinnati Bengals on Sunday.
(Reporting by Scott Malone; Editing by Bill Trott)