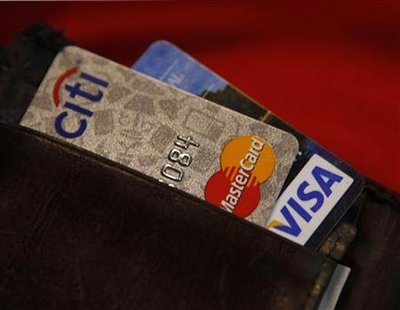 By Grant McCool
NEW YORK (Reuters) - The State University of New York has adopted new practices to help prevent students from falling victim to deceptive credit card marketing that can burden them with too much debt in tough economic times.
Under an agreement with New York Attorney General Andrew Cuomo, whose office began investigating the student loan industry in 2007, the university on Tuesday committed to Cuomo's "Student Credit Card Reforms for Colleges and Universities."
The university is the first in the United States to accept the reforms, according to Cuomo's office. The State University of New York has 465,000 students on 64 campuses.
Cuomo's office said in a press release that last week it sent letters to all of the state's 300 or so colleges and universities demanding they submit to an evaluation of any exclusive contracts they have with credit card and debit card companies.
The press release said the average college student graduates with nearly $4,100 in credit-card debt, on top of an average $20,000 in loans for students at four-year colleges.
Under Cuomo's program, schools must offer financial literacy programs to educate students on student loans, credit cards and other commonly used financial products.
Other requirements include a prohibition on sharing students' personal information with credit card companies without authorization, monitoring and limiting on-campus marketing, and never accepting a percentage of finance charges imposed on students.
If a school decides to enter an exclusive agreement with a credit card company that makes cards available to students, it must select a card based on the best interests of students.
"In these difficult economic times, college students are acquiring enormous credit card debt that may burden them for decades to come," Cuomo said in a statement. "To make matters worse, they are being targeted by credit card companies at their colleges."
Cuomo, a Democrat who is running for election in November to become governor of the state, said the credit card investigation builds on his office's probe of student lending, which has led to changes in practices across the United States.
(Reporting by Grant McCool; Editing by John Wallace)