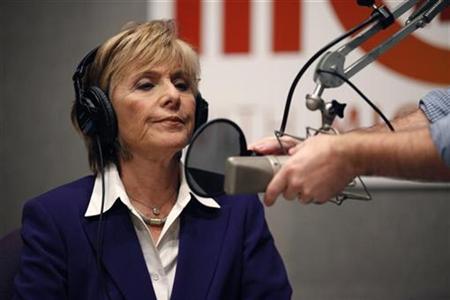 WASHINGTON (Reuters) - American voters unhappy at high unemployment are poised to oust President Barack Obama's Democrats from control of the U.S. House of Representatives in November 2 elections, a new Reuters-Ipsos poll found on Wednesday.
The national poll found that Americans by a margin of 48 percent to 44 percent plan to vote for Republicans over Democratic candidates, an edge that is likely to allow Republicans to pick up dozens of seats in the House and make big gains in the U.S. Senate.
Ipsos pollster Cliff Young said the poll numbers show Republicans would win around 227 seats in the House to 208 for the Democrats.
In the Senate, the poll suggests Democrats would retain control by 52 to 48 seats, a smaller advantage than they have now, Young said.
A split Congress could mean political gridlock in 2011 as the United States struggles to overcome high unemployment, the gaping budget deficit and a fierce debate over tax cuts. Much will depend on whether Obama and Republicans can work together.
In a punctuation mark to a tough political year for the Democrats, Obama's approval ratings dropped to 43 percent from 47 percent last month, with 53 percent disapproving of the way he is handling his job, according to the poll.
Those were the worst approval numbers for Obama in an Ipsos poll since Obama took office in January 2009.
It appeared that much of this drop came from Obama's own Democrats. The poll found Democrats' ratings of Obama have dropped from 78 percent approval last month to 70 percent this month.
All 435 House seats and 37 of the 100-member Senate are up for grabs in the elections, the outcome of which is likely to help determine the course of the second half of Obama's four-year term.
"Looking forward, voters expect the new Congress to deal basically with jobs. A new Republican House would have to have answers to those demands," said Young.
There was little change since last month in terms of the most important problems facing Americans -- 49 percent said it is the U.S. economy and the 9.6 percent jobless rate.
Americans believe the focus of the next Congress should be on jobs. Among those surveyed, 65 percent said creating jobs should be a "crucial" focus and 97 percent said it is important.
Besides jobs, Americans would like to see Congress focused on the soaring budget deficit, healthcare, taxes and energy. Of least importance on this list, although still deemed fairly important, were the environment and the war in Afghanistan.
Ipsos Public Affairs contacted 1,038 U.S. adults between October 7 and October 11. The margin of error is plus or minus 3 percentage points for all respondents, 3.7 percentage points among likely voters.
(Reporting by Steve Holland, Simon Denyer and Alistair Bell; Editing by Doina Chiacu)