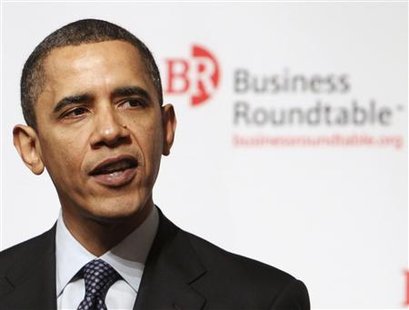 WASHINGTON (Reuters) - U.S. President Barack Obama needs to get his poll numbers up -- in Israel -- if he hopes to make peace between Israelis and Palestinians, a senior Israeli official said Wednesday.
Obama, who has made outreach to the Muslim world a feature of his presidency, has left many Israelis skeptical about his support for the Jewish state, particularly in comparison to his predecessors, George W. Bush and Bill Clinton.
"We are literally taking the security future of our families, our kids, and placing it in the hands of the president of the United States and that's no small thing," said the Israeli official, who spoke on condition of anonymity.
"Trust is an essential component of the peace process," he added, saying Israel ultimately looked to the U.S. president for support should it strike peace deals with the Palestinians or other Arab states that later unravel.
A poll released in August found only four percent of Israelis viewed Obama's policies as "more pro-Israel" versus "more pro-Palestinian" or neutral. A survey made public in December gave Obama a 41 percent favorable rating among Israelis.
Either figure, the Israeli official said, was too low and the two countries are in "open dialogue ... on the need to get that number up in advance of any peace agreement."
He said it would not be hard to boost Obama's standing among Israelis, starting with his visiting the Jewish state and engaging with ordinary citizens.
"The point is to reach out to common Israelis and then showing that ... he cares about their security and he is there for them and that he understands the pain and sacrifices that Israel is going to make and understands the risks they are going to be taking and will assure us that if the peace breaks down ... he'll be there," he added. "We want to be reassured."
(Editing by Paul Simao)