« back to Movies
2014 Oscar Nominated Animation Shorts
Release Date: None
Genres: Program
Official Site: http://theoscarshorts.shorts.tv/
Distributor: ShortsHDTM
"Feral" (Directors Daniel Sousa and Dan Golden, USA/Non-dialogue). Synopsis: A wild boy who has grown up in the woods is found by a hunter and returned to civilization.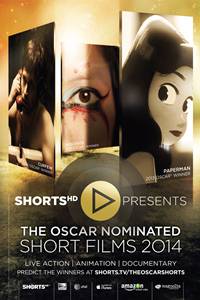 Show Times / Buy Tickets
There are no current showings for 2014 Oscar Nominated Animation Shorts in this area.