« back to Movies
Top Gun: An IMAX 3D Experience
Release Date: None
Genres: Drama, Action/Adventure
Cast: Tom Cruise, Kelly McGillis, Val Kilmer, Anthony Edwards, Tom Skerritt
Directors: Tony Scott
Official Site: http://www.imax.com/movies/m/top-gun-an-imax-3d-experience/
Distributor: Paramount Pictures
The story of an elite group of pilots competing to be the best in their class and earn the title of "TOP GUN" captured the imagination of a generation and earned a worldwide box office of over $350 million upon its release. The film stars Tom Cruise as Maverick and Kelly McGillis as his civilian instructor. The film also stars Val Kilmer, Anthony Edwards and Meg Ryan.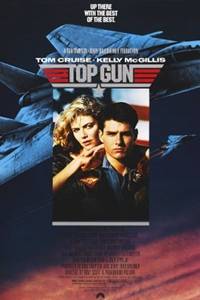 Show Times / Buy Tickets
There are no current showings for Top Gun: An IMAX 3D Experience in this area.