« back to Movies
The Gatekeepers (Shomerei Ha'saf)
Release Date: None
Genres: Documentary
Directors: Dror Moreh
Official Site: http://www.sonyclassics.com/thegatekeepers/
Distributor: Sony Pictures Classics
The five former heads of Israel's Secret Service exclusively reflect on their successes and failures to maintain security, even while violence flares up again, this time in the Gaza Strip. These five men individually and as a group have come to reconsider their hard-line positions and advocate a conciliatory approach toward their enemies based on a two-state solution.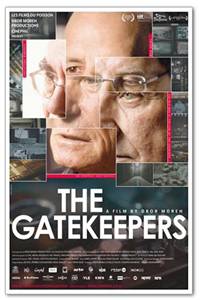 Show Times / Buy Tickets
There are no current showings for The Gatekeepers (Shomerei Ha'saf) in this area.