« All Events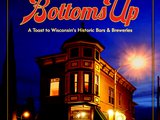 "Bottoms Up" Book Party and Beer Tasting
When:

Sat, March 15 , 3 PM - 5:30 PM

Where:

Wade House Historic Site, Greenbush WI 53026

Categories:
Event Details

To help mark St. Patrick's Day and toast the history and culture of taprooms, bars and brewing in Wisconsin, Wade House historic site will present a "Bottoms Up" Book Party, featuring Jim Draeger, author of "Bottoms Up: A Toast to Wisconsin's Historic Bars and Breweries." The book party will include an author talk and book signing as well as a beer tasting with 3 Sheeps Brewing Company in the historic taproom of the Wade House.

Cost Details

The book talk and signing is free to the public. Preregistration is required for the beer-and-appetizers event. Cost for the beer tasting and appetizer sampling is $8 per person.