Did it sound like this?
Hi Mom, how are you?
I'm seventy now.
Oh, okay. I'm so glad you made the pies.
Fries? I didn't make any fries, why would anyone eat fries with turkey?
I said, Thank you for the pies!
Oh, pies! No problem, I love to bake.
Mom, can you please pass the cranberries?
And Mom doesn't respond.
Mom, can you please pass the cranberries?
I didn't put canned cherries on the table. I put them in the pie
After dinner, your Mom may be thinking: Sometimes I just don't understand.
Did your conversation on Thanksgiving sound something like this? Perhaps even sadder is the fact that you or your loved one probably missed much more of the conversation than you realize. Whether it was Mom, someone else in the family, or you, a conversation like this may be an indication of a hearing loss.
Hearing is so important for everyone. If you think you or someone you love may have a hearing problem, begin with a hearing evaluation. Once evaluated, it can be determined if hearing aids would be appropriate. Hearing aids are fit for your hearing loss, the lifestyle you live, and your budget.
During the holidays, you don't want to miss out on conversations with family and friends. If you want to hear better for Christmas and in the New Year, now is the time to schedule your hearing test. If you are the person missing out on the holiday fun and everyday conversations, don't put off getting hearing help any longer!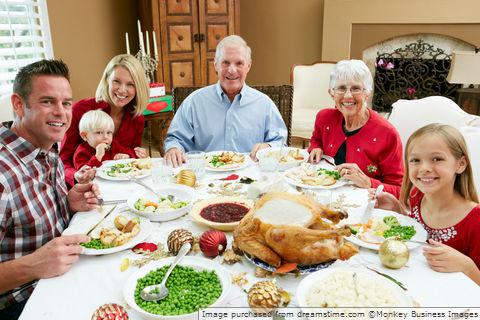 At this time of the year you see many ads trying to get you to hear better in time for the holidays. It can be very confusing to the consumer. If you are wondering where to go and who to trust here are a few tips that might help you make that decision:
1) Find a hearing aid provider that has a lot of experience working with hearing aids. Ask the provider how long have you been doing this ?
2) An independent provider that represents more than one brand or manufacturer has more options for you to choose from and can often save you money.
3) Service is the most important part of buying hearing aids. What service is included with the hearing aids for how long and for what price? Is there a charge every time you go into the office for service? What about emergency service? Can you get help in the evening and on weekends? Is the provider only available 9 to 5, Monday thru Friday? Is there an extra charge for emergency service? Do they make house calls?
4) You should make sure your hearing aid provider has integrity. Is he or she honest? Does the provider have your best interest in mind or only their profit margin? What is the providers reputation in the community ?
There is still time to get the hearing help you need for the rest of your holiday celebrations. Welsch Hearing Aid Company has been serving the hearing needs of Sheboygan County and beyond since 1965 and wed be pleased to help make this years Christmas merry and bright.
Photo credit: cohdra from morguefile.com
The content contributions of Welsch Hearing Aid Company should not be considered by anyone as a substitute for medical or other hearing health professional diagnosis, treatment, advice, or recommendations.