WHBL Town to Town Tour
WHBL is going town to town to pay tribute to the great cities in our community. Each week we'll focus on a different city culminating with a live high school football broadcast.
Featured City of The Week is Sheboygan
VisitSheboygan.com provides this description, "known as "the spirit on the lake," the City of Sheboygan rests on the Lake Michigan shores about halfway along the state's eastern seaboard on Interstate 43. Sheboygan is just 55 miles north of Milwaukee, 60 miles south of Green Bay, 110 miles northeast of Madison, 140 miles north of Chicago and 340 miles from Minneapolis.
Our beaches are brighter. Our fish are bigger. Our golf is better. Our food is the best! And it's fun to say our name. Try it…go ahead…She-boy-gan. How do you Sheboygan? We surf, kite surf, wind surf, sail, kayak, jet ski, boat, fish, bike, hike, climb, race, golf, eat, drink, dance, relax, spa, enjoy. And we fry brats! We are the Bratwurst Capital of the World, after all. So come Sheboygan with us!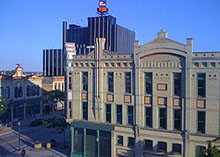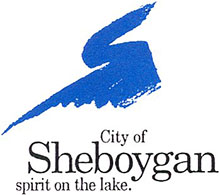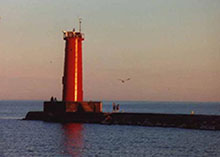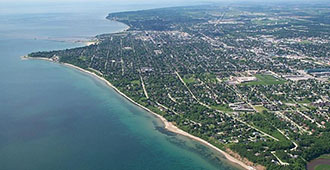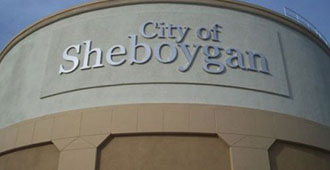 Top Five Interesting Facts about Sheboygan
1. It is said that the word "Sheboygan" was a Chippewa Indian word meaning "passage or waterway between lakes."
2. In 1836 "The Sheboygan House" became the city's first Hotel.
3. The first school was built in 1837 on the east side of 8th street between Niagara & Wisconsin Avenues. It had 12 students.
4. In 1877 there were already 49 licenses for saloons issued for Sheboygan.
5. In 1885 the first horse drawn street cars rolled and the first police force was established.
Town to Town Featured Cities
Live Play-By-Play Action on Town to Town Tour
8/24 - Howards Grove @ Kiel
8/31 - Kingsford @ Cedar Grove Belgium
9/7 - Campbellsport @ Sheboygan Falls
9/14 - Ozaukee @ Oostburg
9/21 - Oostburg @ Howards Grove
9/28 - Howards Grove @ Random Lake
10/5 - Kewaskum @ Plymouth
10/12- Sheboygan North vs Sheboygan South