WHBL Town to Town Tour
WHBL is going town to town to pay tribute to the great cities in our community. Each week we'll focus on a different city culminating with a live high school football broadcast.
Featured City of The Week is Kiel
Kiel (pop. 3,650) is a thriving community in Eastern Wisconsin that prides itself in progress while maintaining the values of small town living.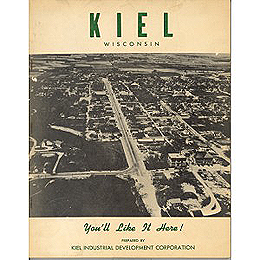 Top 5 Interesting Facts About Kiel
1. Kiel's city motto is "The little city that does big things".
2. According to Mayor Robert Werdeo, Kiel is the only city in Manitowoc County that grew in 2011.
3. The Kiel Municipal Band is 87 years old and has played at The Major League All Star Game and in places like Washington, D.C. and Kiel, Germany.
4. Kiel's annual Ice Sculpting Event in February attracts more than 50 teams whose sculptures line the main street for weeks.
5. The Kiel Police Department is celebrating 100 years and the Police Chief was just elected to a leadership position in the Wisconsin Police Chief's Association.
Town to Town Featured Cities
Live Play-By-Play Action on Town to Town Tour
8/24 - Howards Grove @ Kiel
8/31 - Kingsford @ Cedar Grove Belgium
9/7 - Campbellsport @ Sheboygan Falls
9/14 - Ozaukee @ Oostburg
9/21 - Oostburg @ Howards Grove
9/28 - Howards Grove @ Random Lake
10/5 - Kewaskum @ Plymouth
10/12- Sheboygan North vs Sheboygan South