WHBL Town to Town Tour
WHBL is going town to town to pay tribute to the great cities in our community. Each week we'll focus on a different city culminating with a live high school football broadcast.
Featured City of The Week is Howards Grove
Howardsgrove.org describes the village as, "a quiet, safe place to live, centrally located between Green Bay and Milwaukee, providing easy access to many urban activities and amenities, yet set in a rural atmosphere. It is only minutes from the City of Sheboygan which offers many shopping opportunities, restaurants, the arts and other services. We are also located just minutes from Lakeland College, in rural Sheboygan County."
The description goes on to highlight great schools, one of the top ranked in Sheboygan Country, and beautiful parks. Banks, grocery stores, fast food, service stations, gas stations & convenience stores, home remodeling, and a seed supplier are some of the key businesses along with well-known local restaurants, taverns, and a golf course."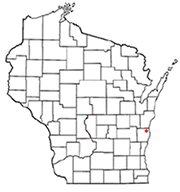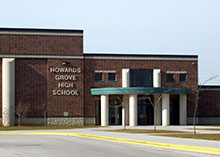 Top Five Interesting Facts about Howards Grove
"Who is Howard"? The answer is in the top 5:
1. H.B. Howard built a hotel in a grove of trees in the early 1900's. Then a post office was added which helped start the community.
2. The village incorporated in 1967 as Howard's Grove - Millersville, which at the time was the longest name of any community in the state.
3. Howard's Grove is the home of the 2010 Miss Teen Wisconsin
4. The village uses elected constables and is served by the Sheriff's Department.
5. The "Kid in Black", Valor Yost, is a Howard's Grove resident who has become widely known as a young Johnny Cash impersonator/performer.
Town to Town Featured Cities
Live Play-By-Play Action on Town to Town Tour
8/24 - Howards Grove @ Kiel
8/31 - Kingsford @ Cedar Grove Belgium
9/7 - Campbellsport @ Sheboygan Falls
9/14 - Ozaukee @ Oostburg
9/21 - Oostburg @ Howards Grove
9/28 - Howards Grove @ Random Lake
10/5 - Kewaskum @ Plymouth
10/12- Sheboygan North vs Sheboygan South